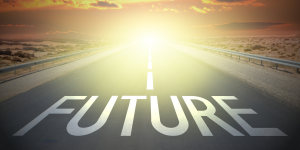 Best Practice in RTO-Led GP Training…
What do we need to take with us into the Future?
The RACGP Education Research team invites you to join a focus group discussion about RTO-led best practices in general practice training to ensure they're not lost in the transition.
You'll be compensated for your time with $150 via PayGP.
Discussions will explore practices and programs you've found effective in supporting training and preparing trainees for independent practice.
Research aims and objectives
We're hoping to capture what's working well, what could be strengthened and what's possible moving forward.
The project will inform the future directions of GP training in relation to trainee recruitment and retention, and the trainee-supervisor/employer relationship.
What you need to do
First, read the participant information and consent form. If you're interested in participating, register your interest. You'll then be asked to indicate your availability.
If you have a strong preference against participating in a focus group discussion, individual interviews can be arranged.
Feel free to extend this invitation to colleagues who may be interested in participating.
Ethics approval
The project has been approved by the RACGP National Research and Evaluation Ethics
Committee (Project number 22-133). The Zoom meetings will be recorded.
These discussions are being conducted as one component of a 2022 RACGP-led Education Research Grant project.
Questions?
Email Drs Nancy Sturman and Sophie Vasiliadis at rsc.erg@racgp.org.au
Date reviewed: 04 November 2022
Please note that while reasonable care is taken to provide accurate information at the time of creation, we frequently update content and links as needed. If you identify any inconsistencies or broken links, please let us know by email.